Winner of the Venue
Judge Award
Zamma Award

Date and time
January 11th, 2018
Venue
The Assembly The Working Capitol on Robinson
Level 4, 140 Robinson Road, Singapore 068907
https://theworkingcapitol.com/event-spaces/
Judges

Jeffrey Goh

Chief Executive Officer
Network For Electronic
Transfers (Singapore) Pte Ltd

Samuel Hall

Managing Director
Rainmaking Innovation
Singapore

Kotaro Zamma

Head of Section of
Open Innovation and
Business Incubation
NTT DATA Corporation

Kaz Okada

Senior Expert,
Section of Open Innovation
and Business Incubation
NTT DATA Corporation

Atsushi Masuda(Andrew)

Head of FSI Business & Vertical,
NTTDATA Singapore

Keynote Session
"Fintech regulatory environment and developments in Singapore"

-Sandbox, new Payments Services Bill, other developments
-How these changes affect compliance
-How startups and corporates seeking to work with startups should respond
-Legal landscape

Nizam Ismail

Partner and Head of the Financial Services Practice
RHTLaw Taylor Wessing in Singapore

Agenda
Details of the pitch day is subject to change without notice.

IF you have any question about the Singapore contest , Please contact the following partner.

NTT DATA Institute Of Management Consulting Masaki Morozumi & Richard Yen
Email: openinnovation@keieiken.co.jp
Startupbootcamp/Rainmaking Innovation Vanessa Yong
Email: vanessa@startupbootcamp.org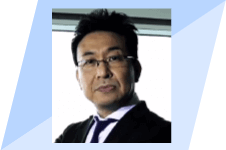 Kotaro Zamma

Head of Section of Open Innovation
and Business Incubation
NTT DATA Corp.
Having worked in NTT DATA for nearly three decades, Zamma knows the IT industry of Japan inside out, and firmly believes that open innovation will revitalize his company and the industry.
As the head of Open Innovation and Business Incubation, he directs biannual contests and monthly forums to find and introduce promising startups to business units and customers of NTT DATA, and runs programs that put the partner startups on the fast track to proof-of-concept and new business.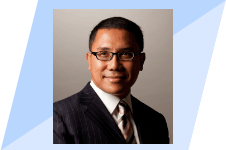 Nizam Ismail

Partner and Head of the Financial Services Practice
RHTLaw Taylor Wessing in Singapore
Nizam Ismail is a Partner and Head of the Financial Services Practice of RHTLaw Taylor Wessing in Singapore.
He is also Co-Founder of RHT Compliance Solutions, a dedicated regulatory compliance consultancy based in Singapore, Malaysia and Indonesia.
Nizam draws upon his previous regulatory experience as Deputy Director and Head of the Market Conduct Policy Division of the Monetary Authority of Singapore, his compliance background as Head of Compliance for Southeast Asia at Lehman Brothers and Morgan Stanley, and his legal background as Deputy Public Prosecutor/State Counsel at the Commercial Affairs Department and Senior Legal Counsel at Citigroup, to help FinTech companies, Cryptocurrency and Blockchain companies and financial institutions in Southeast Asia with various legal and regulatory compliance issues, and to also design practical and risk-focused compliance programs.
Nizam is also a Fellow at the Singapore University of Social Studies, where he focuses on cryptocurrency regulations, as well as Chairman of the Regulatory Sub-Committee of ACCESS, a cryptocurrency and blockchain association in Singapore.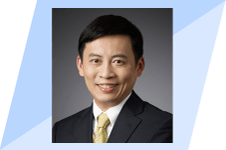 Jeffrey Goh

Chief Executive Officer
Network For Electronic Transfers (Singapore) Pte Ltd
Mr Jeffrey Goh was appointed Chief Executive Officer of NETS on 31 October 2011.
Jeffrey has over 25 years of experience in Information Technology with particular expertise in payment solutions technology. He co-founded two payment solutions companies, and has also worked at IBM Singapore and National Computer Board, Singapore.
Prior to joining NETS in 2011, he was Co-founder / Chief Operating Officer of AXS Pte Ltd, a solution provider and operator of an electronic service delivery network (ESDN) in Singapore.
Jeffrey is widely consulted for his expert opinion on financial payments and e-commerce at regional platforms. He is a regional council member of UnionPay International and a council member of ASEAN+3's East Asia Business Council. He was also the former Chairman of the Asian Payment Network.
Jeffrey holds an MBA from the Western Illinois University and a Bachelor of Science from the University of Iowa.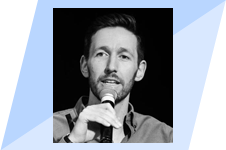 Samuel Hall

Managing Director
Rainmaking Innovation Singapore
Samuel Hall is Managing Director @ Rainmaking. He works with market-leading corporates & MNCs on growth and renewal through two key areas of focus: de-risked collaboration with mature startups, and the application of emerging business model and technology trends, startup-style. Samuel ran the Startupbootcamp FinTech accelerator in Singapore, and previously worked with FinTech startups in Europe and the US.