Winner of the Venue
Judge Award

Date and time
February 27th, 2018
Venue
BandTec Digital School
Rua Haddock Lobo, 595, São Paulo - SP
http://www.digitalschool.com.br/faculdade/
Judges

Alexandre Putini

IT Superintendent of Innovation and Digital Channels
SulAmérica

Cláudio Imoto

Vice President
NTT DATA Brazil

Fernando Apezteguia

CEO
everis Brazil

Marcelo Moura

Chief Digital Officer
BandTec Digital School

Pedro Lopéz

Partner, Head of Digital Transformation & Technology
everis Brazil

Pedro Riviere

Head of Strategic Partnerships and Alliances
Wayra

Kotaro Zamma

Head of Section of
Open Innovation and
Business Incubation
NTT DATA Corporation

Kaz Okada

Senior Expert,
Section of Open Innovation
and Business Incubation
NTT DATA Corporation

Keynote Session

Cesar Alves Ferragi (Zare)

Adjunct Professor
Federal University of São Carlos


Agenda
Details of the pitch day is subject to change without notice.

IF you have any question about the Brazil contest , Please contact the following partner.

everis Brasil Roberto Celestino Pereira
Innovation Executive
Email: roberto.celestino.pereira@everis.com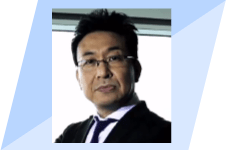 Kotaro Zamma

Head of Section of Open Innovation
and Business Incubation
NTT DATA Corp.
Having worked in NTT DATA for nearly three decades, Zamma knows the IT industry of Japan inside out, and firmly believes that open innovation will revitalize his company and the industry.
As the head of Open Innovation and Business Incubation, he directs biannual contests and monthly forums to find and introduce promising startups to business units and customers of NTT DATA, and runs programs that put the partner startups on the fast track to proof-of-concept and new business.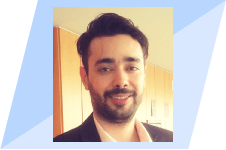 Cesar Alves Ferragi (Zare)

Adjunct Professor
Federal University of São Carlos
Interested in the learning capabilities of individuals, I understand education as an organic process, composed by multiple experiences. Having lived in 6 different countries - and traveled to more than 60 - I try to "connect the dots" under a NVC (Non-violent Communication) approach by teaching, researching and working as a consultant for institutional change.
Areas of Interest: Innovation, Tourism, Experience, Organisations, Education, International Education, International Affairs, Negotiation, International Business, Asia (Japan), Latin America (Brazil), Public Security, Community Policing.