Winner of the Venue
Judge Award
Zamma Award

Date and time
February 8th, 2018
Venue
Runway
1355 Market St. Suite 488, San Francisco, CA 94103
Judges

Anjan Majumdar

Senior Director, Financial Services
NTT DATA Services

Rakesh Sood

Managing Director
Sood Ventures

Wendy Lung

Partner
IBM Ventures

Kotaro Zamma

Head of Section of
Open Innovation and
Business Incubation
NTT DATA Corporation

Kaz Okada

Senior Expert,
Section of Open Innovation
and Business Incubation
NTT DATA Corporation

Keynote Session

Nagraj Kashyap

Corporate Vice President
Microsoft Ventures

Agenda
Details of the pitch day is subject to change without notice.

If you have any question about the US contest , Please contact the following partner.

RUNWAY Tyler Steinke
Email: tyler@runway.is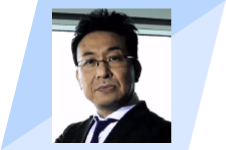 Kotaro Zamma

Head of Section of Open Innovation
and Business Incubation
NTT DATA Corp.
Having worked in NTT DATA for nearly three decades, Zamma knows the IT industry of Japan inside out, and firmly believes that open innovation will revitalize his company and the industry.
As the head of Open Innovation and Business Incubation, he directs biannual contests and monthly forums to find and introduce promising startups to business units and customers of NTT DATA, and runs programs that put the partner startups on the fast track to proof-of-concept and new business.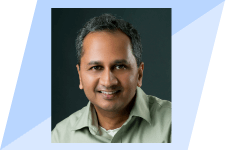 Nagraj Kashyap

Corporate Vice President
Microsoft Ventures
Nagraj is Corporate Vice President and Global Head for Microsoft Ventures, corporate vc arm of Microsoft. Prior to joining Microsoft in January, 2016, he was Senior Vice President for Qualcomm Technologies, Inc., where he oversaw Qualcomm's $1 billion strategic venture investment portfolio of 140+ investments. Prior to Qualcomm, Nagraj was an engagement manager at strategy consulting firm PRTM (now PwC). Nagraj has over 20 years' experience in mobile and software with an emphasis on venture capital, and has been recognized as a leader in corporate venturing through the GCV Powerlist awards in 2013, 2014, 2016 and 2017.
Nagraj built up Qualcomm Ventures from a US/China focused team of three in 2003 to a global leader in corporate venture capital with 25 investment professionals and direct investments in US, China, India, Brazil, Europe, Israel, Korea and Australia. Nagraj pioneered the first corporate VC seed investment program with the Qualcomm Ventures early stage fund. In addition, he started QPrize™ (www.qprize.com), the highly successful global business plan competition for early stage companies.
Under Nagraj's leadership, the group experienced significant strategic and financial success with early investments in companies such as Xiaomi and Matterport, as well as strong investment exits including Fitbit (IPO - FIT); Invensense (IPO: INVN); Thundersoft (IPO - SZSE:300496); Ravello (acquired by Oracle); Cruise Automation (acquired by GM) and Waze (acquired by Google). Qualcomm Ventures evolved and considerably expanded the investment scope from mobile and wireless to include investments in Frontier technologies like drones and robotics and AR/VR where the application of mobile technologies is advancing the pace of innovation. Investments included leading companies such as 3DR and Magic Leap.
Prior to Qualcomm, Nagraj was an engagement manager at strategy consulting firm PRTM (now PwC). Nagraj currently serves on the CNS advisory council at the University of Texas at Austin.
Nagraj earned his MBA degree from the Kellogg Graduate School of Management and his MS in computer science from the University of Texas, Austin.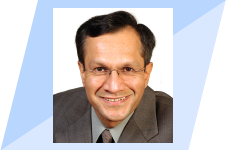 Rakesh Sood

Managing Director
Sood Ventures
Rakesh Sood is currently Managing Director of Sood Ventures, the firm he founded for his investment and advisory services practice. He also serves as Advisor to NTT DATA. Earlier, Rakesh served as Venture Advisor to NTT Docomo Ventures, and Docomo Capital directing the investment activity of $300m funds in mobile/wireless start-ups in N. America, while delivering significant business development and strategic benefits to NTT Docomo. The portfolio of over 30 companies accumulated over the past 11 years ranks in the top quartile of returns in the venture capital industry.
Recruited as a Partner for Reed Elsevier Ventures, Rakesh Sood previously established the Silicon Valley headquarters for the London-based media company's strategic venture operation in the US, generating stellar returns for the fund. Prior to joining Reed Elsevier Ventures, Rakesh was a General Partner at Sprout Group in Menlo Park. Prior to his career as a VC, Rakesh was a leading senior equity analyst at Goldman Sachs in New York, and prior to that at Hambrecht & Quist in San Francisco where he did pioneering work in wireless, Internet and software sectors.
In senior operating roles prior to becoming an analyst, Rakesh was worldwide director of marketing and business development at AT&T's Personal Communications Systems division, and previously held sales and marketing positions at Hewlett-Packard and Intel.
Throughout his career, Rakesh has engaged in several professional organizations, quoted extensively in business and technical publications, and an invited speaker at major industry conferences. Rakesh is a Charter member of the TiE global entrepreneurial organization, and a member of the Band of Angels in Silicon Valley.
Rakesh received a BSEE/CS (with Distinction) from the Indian Institute of Technology in New Delhi, India; an MSEE from the State University of New York, Stony Brook; and an MBA (Dean's List) in finance from the Wharton School.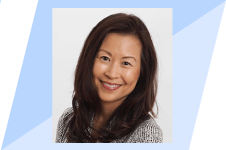 Wendy Lung

Partner
IBM Ventures
Wendy Lung's mission is to seek out external innovation for IBM and its clients through worldwide relationships with VCs and their portfolio companies. By collaborating with the venture and startup community, she drives early insights into IBM's strategy development and expands the ecosystem and acquisition pipeline for IBM's platforms.
She is a frequent advisor to Fortune 500 clients on their innovation and ecosystem initiatives. She was recently recognized with the Global Corporate Venturing Rising Stars Award 2017.
Wendy has worked with the global venture and startup community throughout her career.
In 2000, she built IBM's Net Generation business in Asia, focused on internet startups and service providers. In 2010, she created and launched IBM Global Entrepreneur, IBM's first partner program for early stage startups. Today, her focus is driving ecosystem development across IBM strategic initiatives, including Cognitive, Cloud, Mobile, and Big Data and Analytics.
Her previous roles include leading marketing for IBM Telecommunication industry worldwide and for IBM Retail and Wholesale Distribution industries in North America.
She started her career in competitive sales in the small and medium business (SMB) market.
Wendy has been a speaker at industry events, including Silicon Valley Forum, International Business Forum, Hult International Business School, SVC Wireless, Global Corporate Venturing and Innovation Summit, and National Venture Capital Association.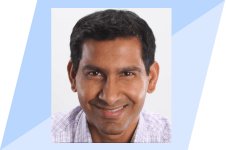 Anjan Majumdar

Senior Director, Financial Services
NTT DATA Services
Having worked in NTT DATA for nearly two decades, Anjan knows the IT industry and Financial services sector in the US, and embraces the open innovation culture to drive value for the business unit.
As the Client Executive in Financial Services, he directs the strategy in alignment with the industry trends and client priorities and drives collaboration with enterprise product partners and startup firms to deliver business and technology outcomes with focus in the areas of Fintech, Blockchain, Digital, Cloud, Security, Big Data.