Winner of the Venue
Judge Award
Zamma Award

Date and time
March 2nd, 2018
Venue
Sheraton Diana Majestic Hotel
Vialepiave 42 - Milan
http://www.sheratondianamajestic.com
Judges

Giorgio Scarpelli

Chief Technology Officer and Innovation
NTT DATA Italy

Gianpiero Meazza

Senior VP Innovation
NTT DATA Italy

Kotaro Zamma

Head of Section of
Open Innovation and
Business Incubation
NTT DATA Corporation

Kaz Okada

Senior Expert,
Section of Open Innovation
and Business Incubation
NTT DATA Corporation

Agenda
Details of the pitch day is subject to change without notice.

IF you have any question about the Italy contest , Please contact the following partner.

NTT DATA ITALY Senior Vice President
Gianpiero Meazza
Email: Gianpiero.Meazza@nttdata.com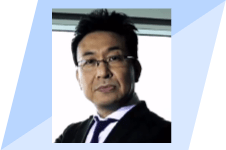 Kotaro Zamma

Head of Section of Open Innovation
and Business Incubation
NTT DATA Corp.
Having worked in NTT DATA for nearly three decades, Zamma knows the IT industry of Japan inside out, and firmly believes that open innovation will revitalize his company and the industry.
As the head of Open Innovation and Business Incubation, he directs biannual contests and monthly forums to find and introduce promising startups to business units and customers of NTT DATA, and runs programs that put the partner startups on the fast track to proof-of-concept and new business.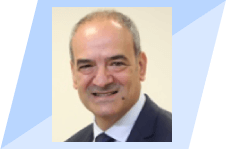 Giorgio Scarpelli

Chief Technology Officer and Innovation
NTT DATA Italy
Giorgio Scarpelli holds a Degree in Mathematics at University of Calabria.
His current position is Chief Technology Officer and Innovation in NTT DATA Italy. Among his goals, there's the promotion of the Innovation trends in the Italian market and to contribute to NTT DATA global R&D strategy by collaborating with NTT DATA Corporation in Japan.
Giorgio is the scientific director of the R&D project concerning End-User Protection within Cyber Security technological district, one of the biggest initiatives around the topic in Europe.
Moreover, Giorgio has the responsibility of the NTT DATA Italy headquarter in Cosenza, where about 250 professionals are working, collaborating with Tokyo and Palo Alto Innovation centers of NTT DATA.
He was working for companies in the field of IT industries such as Bull and Value Team. In 2001 He has been founding member of VP Technologies, a Value Partner Group's specialized brand in Security. Before, he held the position of head of South Europe Technical support team for Security products at Bull/Evidian Company.
His main areas of activities are: Innovation, Network & Information security, Leading-edge Technologies.
Gianpiero Meazza

Senior VP Innovation
NTT DATA Italy
An alumnus of the Scuola Normale Superiore di Pisa, Gianpiero Meazza has devoted his career to research in advanced technologies and their application to business, with multinational companies like Olivetti and Oracle.
He is currently Senior VP Innovation with NTT DATA Italia, where he cooperates in driving open innovation programs that involve startups, university research centers and the internal community of innovators, and leverage the exceptional R&D capabilities and resources of the NTT group in Japan and worldwide.