Winner of the Venue
Judge Award
Zamma Award

Date and time
February 1st, 2018
Venue
Cargo Hall
39 S Wharf Promenade, South Wharf, Melbourne, VIC 3006 Australia
http://www.cargohall.com.au/
Judges

Trevor Townsend

Managing Director
Startupbootcamp Energy
Australia

Cameron Crampton

Director Technology & Commercial
NTT DATA PSV

Kotaro Zamma

Head of Section of
Open Innovation and
Business Incubation
NTT DATA Corporation

Kaz Okada

Senior Expert,
Section of Open Innovation
and Business Incubation
NTT DATA Corporation

Yoshihito Nakayama

President
NTT DATA INTRAMART
CORPORATION

Special Address

Kathy Coultas

Director, Strategic Innovation Investment, Department of Economic Development, Jobs, Transport and Resources
Victoria State Government

Kazuyoshi Matsunaga

Consul-General of Japan
in Melbourne, Australia

Agenda
Details of the pitch day is subject to change without notice.

IF you have any question about the Melbourne contest , Please contact the following partner.

NTT DATA Institute Of Management Consulting Masaki Morozumi & Richard Yen
Email: openinnovation@keieiken.co.jp
Startupbootcamp/Rainmaking Innovation Vanessa Yong
Email: vanessa@startupbootcamp.org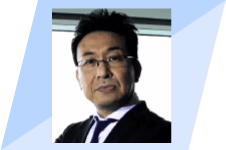 Kotaro Zamma

Head of Section of Open Innovation
and Business Incubation
NTT DATA Corp.
Having worked in NTT DATA for nearly three decades, Zamma knows the IT industry of Japan inside out, and firmly believes that open innovation will revitalize his company and the industry.
As the head of Open Innovation and Business Incubation, he directs biannual contests and monthly forums to find and introduce promising startups to business units and customers of NTT DATA, and runs programs that put the partner startups on the fast track to proof-of-concept and new business.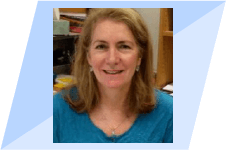 Kathy Coultas

Director, Strategic Innovation Investment,
Department of Economic Development, Jobs, Transport and Resources
Victoria State Government
Kathy Coultas is a multi-disciplined professional with wide experience across Victorian and Commonwealth Governments. In the public sector, she has held senior positions in industry policy development, program delivery and trade and investment portfolios. She has managed trade missions, industry development and investment attraction projects involving Australian and international stakeholders with a particular focus on digital technology and telecommunications. In her current position with the Victoria Department of Economic Development, Jobs, Transport and Resources, Kathy leads a team responsible for bringing a strategic approach to building innovation and technology capability and investment in Victoria.
Kathy has an Honours degree from Australian National University, and, as an Australian winner of a Japanese Government scholarship, completed a Masters degree in public policy at Saitama University in Japan.