Winner of the Venue
Judge Award
Zamma Award


Date and time
February 22nd, 2018
Venue
Level39
One Canada Square, Canary Wharf, London E14 5AB
https://www.level39.co/
Judges

Shaul David

Co-founder
Meta Finance

Sarah Kocianski

Lead Research Analyst
Business Insider Intelligence

Laurence Norman

Vice President and Chief Architect
NTT DATA UK

Kotaro Zamma

Head of Section of
Open Innovation and
Business Incubation
NTT DATA Corporation

Kaz Okada

Senior Expert,
Section of Open Innovation
and Business Incubation
NTT DATA Corporation

Panel Discussion

Neil Trussler

Chief Technology Officer
NTT DATA UK

Janine Hirt

Chief Operations Officer and
Board Member
Innovate Finance

Greg Stuch

CEO
Intralink

Rebecca Harding

Founder and CEO
Equant-Analytics

Keynote Session

Beju Shah

Head of Data Collection and
Publication in Technology
Bank of England

Yoshiaki Wada

Senior Manager,
Digital Strategy Section,
Business Strategy Department,
Financial Segment
NTT DATA

Agenda
Details of the pitch day is subject to change without notice.

If you have any question about the UK contest, Please contact the following partner.

NTT DATA UK Email: openinnovationuk@nttdata.com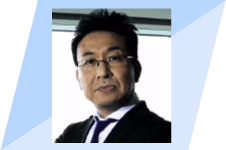 Kotaro Zamma

Head of Section of Open Innovation
and Business Incubation
NTT DATA Corp.
Having worked in NTT DATA for nearly three decades, Zamma knows the IT industry of Japan inside out, and firmly believes that open innovation will revitalize his company and the industry.
As the head of Open Innovation and Business Incubation, he directs biannual contests and monthly forums to find and introduce promising startups to business units and customers of NTT DATA, and runs programs that put the partner startups on the fast track to proof-of-concept and new business.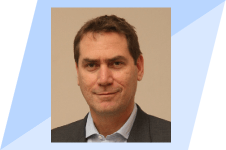 Shaul David

Co-founder
Meta Finance
Shaul is a London based advisor with a global outlook on innovation in Financial Services. Shaul works with governments, innovative companies and financial institutions to accelerate innovation across industry verticals. Previously, Shaul was the UK Government's first Fintech Advisor at the Department for International Trade and earlier in his career held various roles within retail banking technology and finance. He is also a basketball junkie.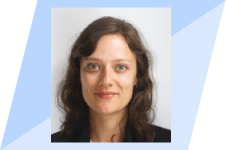 Sarah Kocianski

Lead Research Analyst
Business Insider Intelligence
Sarah Kocianski is a Lead Research Analyst for Business Insider Intelligence. Her research covers disruption in financial services caused by technology, also known as fintech. Research areas include fintech funding, startup business models, alternative finance, insurtech, wealth management, and fintech for small businesses.
Kocianski is a regular speaker at financial services conferences, including Money 20/20 Europe, and frequently hosts fintech podcasts. Prior to joining Business Insider Intelligence, she worked at a global technology company, specializing in working with financial services.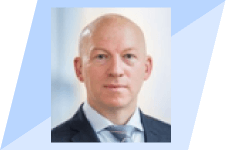 Laurence Norman

Vice President and Chief Architect
NTT DATA UK
Laurence Norman is the Vice President and Chief Architect at NTT DATA.
Laurence has more than 25 years' experience as a technology leader in telco and media companies across Europe, working on IT strategy and portfolio planning as well as large scale technology transformation programs.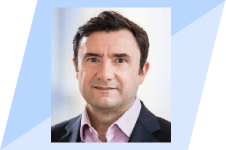 Neil Trussler

Chief Technology Officer
NTT DATA UK
Neil is responsible for driving technology innovation, development of IT services and solutions, and delivery excellence for NTT DATA in the UK. He is a senior member of the UK Leadership Team.
Neil has worked within the IT industry for over 25 years, spanning consulting, systems integration and outsourcing, with specific experience leading major business and IT transformation programs in the Financial Services sector. He has worked with leading global companies, tech start-ups and major solution providers.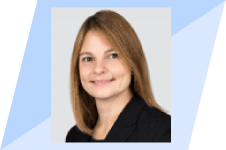 Janine Hirt

Chief Operations Officer and Board Member
Innovate Finance
Janine Hirt is the Chief Operations Officer and Board Member at Innovate Finance (IF), the UK membership association for FinTech, where she oversees the relationship with all 250+ members. She is responsible for monitoring key trends in FinTech and innovation to ensure IF is continuously providing its membership community – from startups to multinational financial institutions – with the best support possible. Janine directly manages IF's global institutional members and runs IF's various Member Peer Working Groups (including Capital Markets; Investment Management/Wealth Management; Cyber Security; Artificial Intelligence & Machine Learning; Financial Inclusion; Payments; InsureTech and Corporate Venture Capital). She is a member of the Innovate Finance Leadership team and is also helping to drive IF's US-based initiatives and programmes. Janine has over a decade of experience in helping companies grow and expand their business on an international scale. Prior to her time at Innovate Finance Janine she served as Acting Head of Corporate Relations at Chatham House (The Royal Institute of International Affairs), before which she was Head of Membership for the Brazilian-American Chamber of Commerce in New York City. She has a BA from Boston College (Honors Program) and an MSc from the London School of Economics.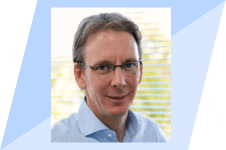 Greg Stuch

CEO
Intralink
Greg was brought up in Japan and educated in the UK. After reading Japanese at the University of Sheffield, he worked in Japanese local government and then the airline industry before joining Intralink as its general manager in Tokyo in 1996. He spent 10 years working in the company's Tokyo office, growing the team from two to ten and delivering work for clients across a broad range sectors. In 2001, he set up the company's operation in Shanghai, followed by similar operations in South Korea and Taiwan. In 2005, he relocated to Shanghai and three years later to the UK. In 2010, he was appointed group CEO and in 2011 led a successful debt-financed management buy-out. Today Greg leads a team of almost 80 full-time employees across seven offices in Europe, Asia and the United States. The company continues to offer its business development and consultancy services to Western clients expanding in Asia, and more recently to Asian companies expanding in the West. Greg is a fluent Japanese speaker and is based in the company's UK-based head office.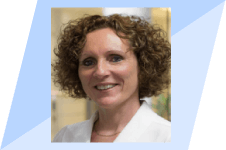 Rebecca Harding

Founder and CEO
Equant-Analytics
Dr. Rebecca Harding is the Founder and CEO of Equant-Analytics, a data led consultancy specialising in trade and trade finance. She is an independent economist and a professional speaker. She is an Advisor to the Council of the Society for Business Economists and until February 2017 the Chief Economist of the British Bankers Association. She has held senior roles in business and academic institutions internationally. These include Founder and CEO of Delta Economics, Senior Fellow at London Business School, Global CEO of the Global Entrepreneurship Monitor, Head of Corporate Research at Deloitte and Chief Economist at the Work Foundation. She was a Specialist Advisor to the Treasury Select Committee and Chief Economic Advisor to the All Party Parliamentary Group on Entrepreneurship. She has published 8 books and over 200 articles and reports. Her most recent book is the acclaimed The Weaponization of Trade. Rebecca is a Director of the German British Forum, a Fellow of the Royal Academy of Arts, a member of the influential Women in FinTech Powerlist 2017, an Academician for the Academy of Learned Societies for the Social Sciences and a Member of the Society of Business Economists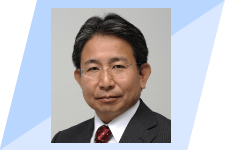 Yoshiaki Wada

Senior Manager, Digital Strategy Section, Business Strategy Department, Financial Segment
NTT DATA
Yoshiaki Wada joined the Bank of Japan in 1982, and had worked for Statistics and Economic Research Department, IT System Department, Secretariat for Policy Board, Financial System and Bank Supervision Department. In 2010, he joined NTT DATA Corporation, and currently works for the development of new financial technologies including XBRL, XML, J-SON and related solutions in the Digital Strategy Section of Financial Segment. He was a member of the Board of Directors of XBRL International, and currently is the Chair for the XBRL Asia Round Table.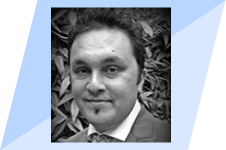 Beju Shah

Head of Data Collection and Publication in Technology
Bank of England
Beju Shah is Head of Data Collection and Publication in Technology at the Bank of England and is accountable for the operational management, design and delivery of systems, projects, 80+ market data services used by the Bank for its mission. Beju has played a leading role in innovating and transforming the way the Bank collects data as well as delivering two proof of concepts through the Bank's FinTech accelerator. Beju represents the Bank and UK in the EU and Internationally at a variety of institutions and committees. He has a background in Artificial Intelligence.