Winner of the Venue
Judge Award
Zamma Award

Date and time
February 20th, 2018
Venue
everis Portugal
Atrium Saldanha. Praça Duque de Saldanha, 1 - 10º E/F 1050-094, Lisboa
https://www.everis.com/portugal/pt-pt/home-pt
Judges

António Brandão de
Vasconcelos

Chairman
everis Portugal

Pedro Vilarinho

Director
Hi Seed Tech

João Andrade

Head of Venture Capital
BIG Start Ventures

Kotaro Zamma

Head of Section of
Open Innovation and
Business Incubation
NTT DATA Corporation

Kaz Okada

Senior Expert,
Section of Open Innovation
and Business Incubation
NTT DATA Corporation

Keynote Session

Daniel Traça

Dean
Nova School of Business
and Economics

Agenda
Details of the pitch day is subject to change without notice.

IF you have any question about the Portugal contest , Please contact the following partner.

everis Portugal Susana Cunha Bandarrinha
Email: susana.cunha.bandarrinha@everis.com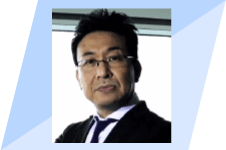 Kotaro Zamma

Head of Section of Open Innovation
and Business Incubation
NTT DATA Corp.
Having worked in NTT DATA for nearly three decades, Zamma knows the IT industry of Japan inside out, and firmly believes that open innovation will revitalize his company and the industry.
As the head of Open Innovation and Business Incubation, he directs biannual contests and monthly forums to find and introduce promising startups to business units and customers of NTT DATA, and runs programs that put the partner startups on the fast track to proof-of-concept and new business.
António Brandão de Vasconcelos

Chairman
everis Portugal
With a degree in Electrical Engineering, António joined everis in 1999, accepting the challenge of establishing this consulting firm in Portugal.
Throughout his career, which is linked to both public and private sectors, he has always worked in the Information Technology industry. He forms part of the everis Foundation board of Trustees, and participates of several non-profit organizations and business associations' Advisory Boards.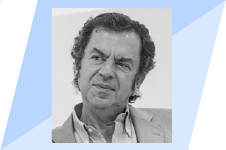 Pedro Vilarinho

Director
Hi Seed Tech
Pedro Vilarinho is currently the General Manager of HiseedTech.
Pedro was previously an Assistant Professor at the Department of Economics, Management and Industrial Engineering of Universidade de Aveiro. He has an undergraduate degree in Electronics and Telecommunications Engineering from Universidade de Aveiro, a MSc in Computer Science in Industrial Engineering from Universidade de Coimbra and a PhD in Industrial Engineering from Universidade do Porto.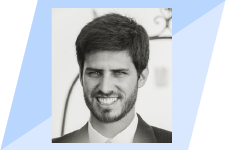 João Andrade

Head of Venture Capital
BIG Start Ventures
João Freire de Andrade is the head of BiG Start Ventures, an early-stage Venture Capital investing in startups innovating in the fields of finance (FinTech), insurance (InsurTech) and cybersecurity. The geographical focus is Lisbon, Berlin and London, but it is open to startups from other locations. BiG Start Ventures provides entrepreneurs with an unique environment for FinTech development, with access to banking infrastructures, systems expertise, banking products, banking users, compliance and regulation. João was a volunteer at the microfinance NGO Move, where has been in charge of supporting the creation of 7 businesses with underprivileged entrepreneurs in Mozambique. Founder President of Bring Entrepreneurs Together, the largest Portuguese university organization dedicated to develop entrepreneurship in the country. BET has been responsible for the 24 Hours Entrepreneurship event, involving thousands of participants through the different editions. Examples of companies raised on the program are Uniplaces, Chic by Choice, Clinkly, Yoochai and Recibos on-line. João has an Economics Bachelor degree from Nova SBE, a Master in Management with Major in Finance from Católica Lisbon SBE and the Fintech Course of Massachusetts Institute of Technology (MIT). He was a Teaching Assistant at the Master of Finance and Executive Education of Nova SBE and in 2017 has joined Católica Lisbon SBE to fully focus his academic contribution in Fintech.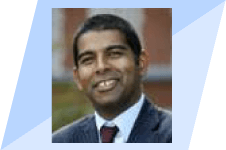 Daniel Traça

Dean
Nova School of Business
and Economics
Daniel Traça is Dean and Full Professor of Economics at Nova School of Business and Economics (Nova SBE), in Lisbon. He is also Visiting Professor at INSEAD, in France and Singapore. Previously, he was Assistant Professor at INSEAD, and held the Marie et Alain Philippson Chair in Managing for Sustainable Human Development, at the Solvay Business School, in Brussels, where he was Vice-President and Director of the MBA Program. Daniel was Visiting Professor in the KDI School of Management and Policy, in Seoul, and in the Graduate Institute of International Economics, in Geneva. Daniel graduated from Nova School of Business and Economics and obtained his PhD from Columbia University, New York. He has worked as a consultant for the World Bank and the European Commission and published his scientific research in several leading international academic journals in the field of Globalization and Economic Development.