Winner of the Venue
Judge Award
Zamma Award

Date and time
February 12th, 2018
Venue
everis Living Lab
Pedro i pons, 6-8, 08034 Barcelona
Judges

Alberto Gómez Aparicio

Director
Everis

Juan José Artero

Partner
Everis

Kotaro Zamma

Head of Section of
Open Innovation and
Business Incubation
NTT DATA Corporation

Kaz Okada

Senior Expert,
Section of Open Innovation
and Business Incubation
NTT DATA Corporation

Agenda
Details of the pitch day is subject to change without notice.

IF you have any question about the Barcelona contest , Please contact the following partner.

everis Spain Disruption Catalyst
Borja Piñeiro Mundin
Email: borja.pineiro.mundin@everis.com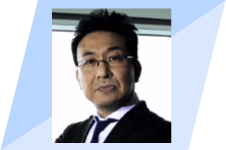 Kotaro Zamma

Head of Section of Open Innovation
and Business Incubation
NTT DATA Corp.
Having worked in NTT DATA for nearly three decades, Zamma knows the IT industry of Japan inside out, and firmly believes that open innovation will revitalize his company and the industry.
As the head of Open Innovation and Business Incubation, he directs biannual contests and monthly forums to find and introduce promising startups to business units and customers of NTT DATA, and runs programs that put the partner startups on the fast track to proof-of-concept and new business.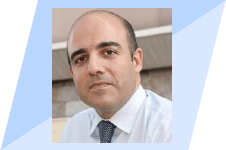 Alberto Gómez Aparicio

Director
Everis
I graduated in Law and got an MBA. I have over 25 years of international experience in domestic and multinational companies in different business areas such as operations, marketing, data analysis, communication, etc. Focused mainly in digital environments since 2000.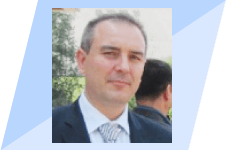 Juan José Artero

Partner
Everis
Partner and director responsible of the projects and accounts from the different sectors such as telecom, utilities, public sector, banking, insurances and industry.
Responsible for the operations of the disruption area at everis/NTT Data:
-Highest responsible of disruptive solutions at everis: crowdsourcing, IA (process automation) and Social Robotics.
-International experience: Mexico, Chile, Argentina, projects in different English-speaking countries, Italy and Japan.