Theme Owner:

NTT DATA Singapore
You can apply to any challenge from anywhere.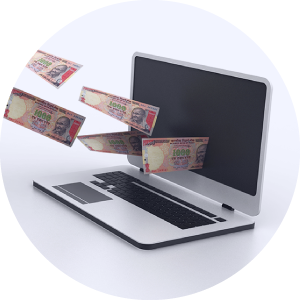 Creating new digital payment products
collaborating with NTT Data and
partner companies around the
Asia Pacific region
NTT Data has been contributing to domestic/regional payment ecosystem as one of the largest payment infrastructure players in the world. The payment landscape is currently changing at a rapid pace and NTT Data hopes to collaborate with innovative companies to drive the growth of Japan and Asia Pacific region's economy by providing cutting-edge payment products including but not limited to:
- Cross-border payment product, Cross-border e-commerce platform
- Mobile/Cashless transactions payment product for Financial Inclusion
- Digital Invoice trading marketplace
- Security Technologies adaptable to the regional payment
- Data analytics technologies for Payment ecosystem (banks, switches, merchants)
Related
keywords

Fields :

Applicable solution/ideas to retail/wholesale payment market.

Technologies :

SMAC and AI

Robotics

Big data Analytics but not limited above
Social challenges to be addressed through collaboration

Asia Pacific's regional integration is fueling growth of cross-border payment transaction within the region. However, existing cross border payment products are still inefficient in both time and cost. It is time to rethink new cross border payment products to really attract retail and wholesale customers and help integration of the region. We hope that NTTDATA and partner companies around the region will collaborate with you to commercialize your innovative ideas/solutions.
Market size of collaboration business or business scale

Business scale is huge. 11 countries in Asia will be accessible markets. (Singapore, Indonesia, Malaysia, Thailand, Japan, South Korea, China, Philippine, Vietnam, Australia and New Zealand)
Assets and opportunities to be offerred