Theme Owner:

NTT DATA
You can apply to any challenge from anywhere.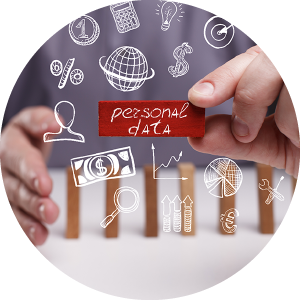 Collaboration and proposals regarding
personalized services through the
utilization of personal data
In Europe and the U.S., developments have occurred to enable individuals to have access to their own personal data owned by companies, governmental bodies, etc. and create new businesses by utilizing such personal data.
In Japan, the Cabinet Secretariat has been taking the initiative to review the possibility of
creating a system to utilize personal data. Against this backdrop, we wish to achieve personalized services by utilizing personal data to make everyday life more convenient and increase efficiency in society. We accept applications from companies that are willing to create such services under this theme.
Related
keywords

Personal data

big data

open data

personal data store (PDS)

information bank

data trading market

Agency Organization

secure multiparty computation

secret sharing

encryption

technologies to prevent data tampering

healthcare

purchase information

medical examination data

location information

smart meter

data analysis

data utilization
Social challenges to be addressed through collaboration

Japan has a world-class medical care system, but the system is in dire straits. Enabling access to personal data (e.g., medical checkup information, X-rays, blood test results) will help individuals receive efficient medical care and reduce waste with regard to social security cost. Personalized production (rather than mass production and mass consumption) will minimize waste and maximize efficiency in society. Utilization of personal data offers one solution for maximizing convenience in Japan, whose population is declining.
Market size of collaboration business or business scale

For example, in the medical care field, elimination of redundant checkups and prescriptions, etc. is expected to cut costs by about one trillion yen. Given the reduction effects to be expected in respective fields, the market will be worth hundreds of billions of yen.
Assets and opportunities to be offerred
We joined the MesInfos project (a demonstration project) in France.