Theme Owner:

NTT DATA
You can apply to any challenge from anywhere.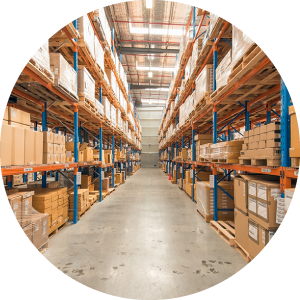 IoT platform service to improve the
competitiveness of manufacturing
industry
Manufacturers require data utilization measures and applications that allow the various stakeholders who form their value chains to solve problems quickly and uninterruptedly. NTT DATA is drafting such an IoT-PF plan whereby services can be offered by using data in DevOps and providing applications.
Specific aims are:
Productivity growth and innovation of quality control
Collaborative and sustainable coordination among processes and stakeholders forming a supply chain
Innovation of manufacturing model by incorporation of other business lines or advanced technologies
Improvement of customer service based on equipment usage data

Related
keywords

IoT

Industry 4.0

Blockchain

manufacturing industry

supply chain

globalization

Big data

analysis

data utilization

simulation

DevOps

open architecture

real-time processing

Failure prediction

stock optimization

facility maintenance

logistical route optimization

choosing parts suppliers

quality improvement

productivity improvement

business matching
Social challenges to be addressed through collaboration

・Improvement of competitiveness of Japanese manufacturing businesses, and global development of technological capabilities
・Improvement of flexibility through manufacturing a wide variety of products in small quantities
・Flexible production site through global product deployment, optimum supply chain
Market size of collaboration business or business scale

700 to 800 billion yen
Assets and opportunities to be offerred
・A variety of manufacturing supply chain business data accumulated on the platform can be utilized.
・The environment for AP development or data analysis can be used.
・By developing a service on the platform, the service can be exposed to NTT DATA's customers engaged in manufacturing.