Theme Owner:

NTT DATA
You can apply to any challenge from anywhere.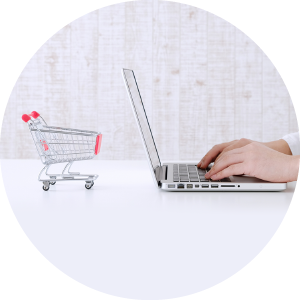 Digital Commerce x Payment -
Exciting shopping experience!
NTT DATA has been creating advanced customer services in the logistics and service industries since the dawn of the Internet.
Such services include logistics Electronic Data Interchange (EDI), convenience stores in railway stations, management of customers and prepaid cards for public transportation and shopping, international business expansion through EC, and merging real life and the Internet through omnichannel.
In recent years, the customer-retailer relationship has been changing in terms of "shopping experience."
Diverse ways of shopping:

Click and pick or order and home delivery (Receive goods at place and time of customer's choosing)

Diverse activities:

Purchase, rent, sell, make, recommend, provide

Diverse roles:

Non-members, passers-by, creators, workers

Diverse meaning of products:

Hobby-turned-into-business, solutions to social challenges, etc.
With such changes as the backdrop, we are soliciting business partners with whom we can create exciting new shopping experiences that customers can enjoy—regardless of age, gender, or whether they live in a city or small village—and at the same time ensure that all parties involved in the trade can feel satisfied.
Scopes

We welcome all digital technologies and ideas that make the shopping experience even more enjoyable.

E.g. More advanced customer services using AI; fun communication within the family using gamification; new product trial experiences using smart phones and IoT; mechanisms that can provide direct positive feedback to the "suppliers or sellers" concerning goods, services, and experiences from an actual shop or venue.
Assets and opportunities to be offerred
Available opportunities:

Joint development and commercialization of open innovation digital business with major Japanese corporations (logistics, transportation, media, etc.)

Available assets:

NTT DATA has a track record of wide-ranging digital marketing and omnichannel provision. See the following URL for more details.
URL: https://digital.nttdata.com/