Theme Owner:

NTT DATA Italy
You can apply to any challenge from anywhere.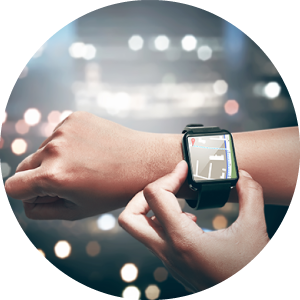 Wearable devices and related applications for sensing, measuring, collecting and sharing biological/physical human parameters, for remote control and assistance in fields such as healthcare, personal safety and sport performance
New materials and fabrication techniques are making possible the creation of wearable devices that can sense and collect a wide range of data about the user physical parameters. Innovative applications can be devised that leverage these data to detect conditions that pose risks for health and safety, and to improve the physical performance of athletes.
Related
keywords

Precision life science

Wearable devices

Connected-healthcare

Connected-safety

Connected-sports