Theme Owner:

Everis Chile
You can apply to any challenge from anywhere.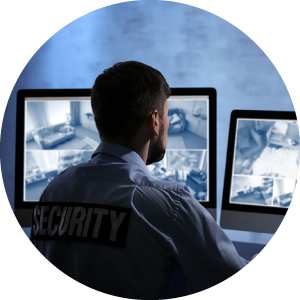 Human action recognition in the
visual surveillance domain
Banking surveillance systems should be able to recognize a potential intruder among current public in a branch or corporative buildings.
Nowadays current systems offer the detection of individuals enrolled in a blacklist or a whitelist.
The challenge is to recognize potential threats due to their
behaviour, commonly their faces never provide a clear shot because they are partially hidden, they spent a large amount of time in the premises without a clear objective, they approach people on the premises searching for an opportunity to cheat or may present a more important threat, among others.
Potentially the identified individuals should be enrolled in a list of suspects.
Related
keywords

Surveillance systems

Behaviour analytics

Human action recognition

Big data analysis

data utilization

simulation

real time
Social challenges to be addressed through collaboration

Improvement of security and reduction of potential attacks and losses.
Market size of collaboration business or business scale

To be defined - if a solution is developed banks in the less developed countries would certainly be interested in the acquisition of such solution and its implementation throughout their branches in riskier areas.
Assets and opportunities to be offerred
・Surveillance systems - hardware and SW solution
・Analytics services