Archive
*Links and other information on this page are not updated.
Winner of the Venue
Judge Award
Special Award
The Singapore Contest was held at COLLISION 8 lounge on Feb 22 and Gaudio Lab Inc. was selected as the winner.
soCash and PolicyPal won the special award presented by Zamma, NTT DATA who is leading this global contest.
Identitii won the judge award.
Gaudio Lab Inc. was invited to the Grand Finale in Tokyo on March 15.
2月22日にシンガポールコンテストが開催され、Gaudio Lab Inc.が優勝しました。東京で会いましょう。
他にも、soCashとPolicyPalが本コンテストのリーダーであるNTTデータの残間より、特別賞を受賞しました。
また、Identitiiが審査員特別賞を受賞しました。

Date and time
February 22,2017 13:30 – 20:00
Venue
COLLISION 8 lounge
High Street Centre 1 North Bridge Road #08-08
https://www.collision8.com/contact/show
Judges

Jeffrey Goh

Chief Executive Officer
Network For Electronic
Transfers (Singapore) Pte Ltd

Steven Tong

Managing Director
Startupbootcamp Asia

Tim McFarlane

Chief Marketing Officer
Paymark

Kotaro Zamma

Head of Section of Open Innovation and Business Incubation
NTT DATA Corp.

Special session
Session title : TBD

Sopnendu Mohanty

Chief FinTech Officer
Monetary Authority of Singapore

Agenda
Prizes

The winner will receive:

・ A chance to pitch at the Grand Finale in Tokyo with NTT Data covering travel and 2 days accommodation expenses for two people
・ A FastPass to Startupbootcamp FinTech Singapore's Selection Days for a chance to enter SBC's 2017 Accelerator Program

Entry for the pitch day
Invitation only.
Details of the pitch day is subject to change without notice.
Date

11/18/2016, 11/21/2016
Venue

BASH, Brewery (Level 3, 79 Ayer Rajah Crescent)
Entry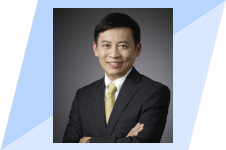 Jeffrey Goh

Chief Executive Officer
Network For Electronic Transfers (Singapore) Pte Ltd
Jeffrey Goh was appointed Chief Executive Officer of NETS on 31 October 2011.
Jeffrey has over 25 years of experience in Information Technology with particular expertise in payment solutions technology. He co-founded two payment solutions companies, and has also worked at IBM Singapore and National Computer Board, Singapore.
Prior to joining NETS in 2011, he was Co-founder / Chief Operating Officer of AXS Pte Ltd, a solution provider and operator of an electronic service delivery network (ESDN) in Singapore.
Jeffrey is widely consulted for his expert opinions on financial payments and e-Commerce at regional platforms. He is a regional council member of UnionPay International and the former Chairman of Asian Payment Network.
A cycling enthusiast, Jeffrey is the current President of the Singapore Cycling Federation, National Sport Association, where he leads in the development and promotion of the sport of cycling in Singapore.
Jeffrey holds an MBA from the Western Illinois University and a Bachelor of Science from the University of Iowa.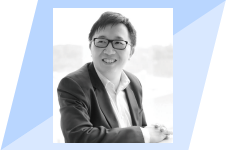 Steven Tong

Managing Director
Startupbootcamp Asia
Steven got his start in the Singapore Civil Service managing IT infrastructure and implementing projects. He honed his skills by architecting solutions for large scale IT outsourcing projects including American Express, giving him a strong technological and project management foundation.
He then spent over 5 years in Edtech providing consultancy to schools and entrepreneurs building products that improve teaching and learning. This was Steven's first foray into innovation where boundaries are constantly pushed to create new experiences. The consulting experience developed his soft skills such as communications, leadership, analytical thinking etc. and infused an intellectual curiosity and entrepreneurial attitude.
The 5 plus years in Silicon Valley working with tech MNCs and startups and constant exposure to tech visionaries sharpened his business acumen, macro and micro thinking skills. He helped Singapore and American tech startups with cross border market expansion.
Steven returned from Silicon Valley to become a VC and made investments in 2 accelerators, 1 seed fund and 1 seed stage startup. He now employs his multi-faceted skills in scouting and investing in FinTech startups, advising entrepreneurs on their business strategy, product, business operations etc, and expanding Startupbootcamp in Asia.
In a nutshell, his passion for startups and innovation is coupled with a love for big-picture strategic planning and daily operational management. He's not the investor who just wants to write a check. He's the operator who actually wants to ideate, plan, develop and lead. Which is what he does best and loves most.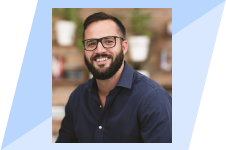 Tim McFarlane

Chief Marketing Officer
Paymark
Tim is an experienced executive with a passion for innovation. He has extensive international experience in the Payments and Telco/IT services market with 10+ years leading cross functional teams and transforming industries. Tim was responsible for driving Vodafone's enterprise go-to-market initiatives across Europe and has launched multiple 'first to market' cloud propositions globally. Most recently Tim led the team that developed Paypr – a world first in real time digital expense management. Having worked in both large corporates and early stage tech startups Tim is well versed in what is required to turn a new concept into an international success.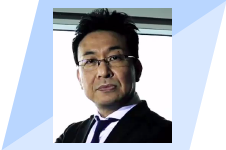 Kotaro Zamma

Head of Section of Open Innovation
and Business Incubation
NTT DATA Corp.
Having worked in NTT DATA for nearly three decades, Zamma knows the IT industry of Japan inside out, and firmly believes that open innovation will revitalize his company and the industry.
As the head of Open Innovation and Business Incubation, he directs biannual contests and monthly forums to find and introduce promising startups to business units and customers of NTT DATA, and runs programs that put the partner startups on the fast track to proof-of-concept and new business.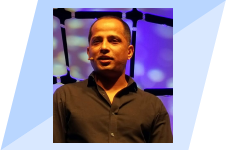 Sopnendu Mohanty

Chief FinTech Officer
Monetary Authority of Singapore
Sopnendu Mohanty is responsible for creating development strategies and regulatory policies around technology innovation to "better manage risks, enhance efficiency and strengthen competitiveness in the financial sector". Prior to joining MAS, Mohanty was with Citibank as their Global Head of the Consumer Lab Network and Programs, which included driving innovation programs and managing innovation labs across multiple geographies globally.
Mohanty has spent 20 years in the APAC region and held various roles in technology, finance, productivity, and business development. He was Citibank's APAC regional head of Branch operations along with heading the Consumer Innovation Lab in Singapore. He spent a significant time in Japan, where he was Citibank's Retail Business Development head and also did leadership stints in various functions within operations and technology. Globally, he played a significant subject matter expert role in driving Citibank's global smart banking program, to transform bank's physical network to digital first, smart & innovative, client centric and highly delightful customer engagement center.
Mohanty has co-authored various patented work in area of retail distribution of financial sector. He is based in Singapore, loves travelling, reads history and pursues culinary innovation as a hobby. He was in the list of Fintech's Most Powerful Dealmakers of 2016 by Institutional Investor.