Archive
*Links and other information on this page are not updated.
The Madrid Contest was held at everis HQ on Feb 9 and EMOTION RESEARCH LAB was selected as the winner.
EMOTION RESEARCH LAB was invited to the Grand Finale in Tokyo on March 15.
2月9日にマドリッドコンテストがeveis本社で開催され、 EMOTION RESEARCH LAB社が優勝しました。東京で会いましょう。

Date and time
February 9, 2017 10:30-16:00
Venue
Everis Headquarters
Av. de Manoteras, 52, 28050 Madrid
http://www.everis.com/
Judges

Marc Alba

Partner
everis

Kotaro Zamma

Head of Section of Open Innovation and Business Incubation
NTT DATA Corp.

Agenda
Prizes

The winner will receive:

・ The chance to pitch at the Grand Finale in Tokyo.
・ NTT DATA will cover travel and accommodation expenses(2 days) for two people for Grand Finale.
Details of the pitch day is subject to change without notice.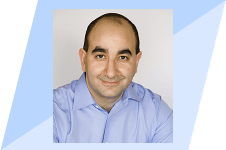 Marc Alba

Partner
everis
Marc Alba is a leading expert in Disruptive Innovation, Entrepreneurship, Exponential Technologies, Digital Transformation, Regional Development and Socioeconomic Transformation. Throughout the past 20 years, he has combined diverse positions, which provide him altogether with a holistic perspective of the key socioeconomic challenges that businesses and societies are facing worldwide: Researcher, Entrepreneur, Chief Innovation Officer, Transformation Director, Founder of non-profit movements and Advisor of a large and varied set of both private and public organizations.
He has carried out his activity in multiple sectors, including Automotive, Telecom, Industry, Banking, Insurance, Government, Energy and NGOs/NPOs.
Marc is the (co-)author of five books and has written more than one hundred publications and articles. His latest books are i-Leaders (innovation leaders): From the business of innovation to the innovation of business and The key to Spain's transformation: Civil society takes the floor.
Besides, he is the co-founder of the civil society initiatives TransformaEspaña and TransformaTalento (TransformTalent), and the father of the Innovation Management methodology COTIM (Cash-Oriented Total Innovation Management).
Currently, Marc works as a Managing Partner of the everis Group. He sits in the company's Steering Committee, being the Chief Innovation Officer. Marc is the founder and head of the everis NextGen initiative and the NTT DATA Global Disruption Hub.
He is also a Fellow of the everis Foundation and President of the TransformaEspaña Association. He is actively involved in boards and think tanks related to Innovation, Entrepreneurship, Regional Development and Education.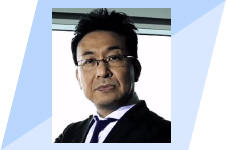 Kotaro Zamma

Head of Section of Open Innovation
and Business Incubation
NTT DATA Corp.
Having worked in NTT DATA for nearly three decades, Zamma knows the IT industry of Japan inside out, and firmly believes that open innovation will revitalize his company and the industry.
As the head of Open Innovation and Business Incubation, he directs biannual contests and monthly forums to find and introduce promising startups to business units and customers of NTT DATA, and runs programs that put the partner startups on the fast track to proof-of-concept and new business.