Archive
*Links and other information on this page are not updated.
Winner of the Venue
Judge Award
Special Award
The San Francisco Contest was held on Feb 27 at Devil's Canyon Brewing Co. and ShoCard was selected as the winner.
ShoCard was invited to the Grand Finale in Tokyo on March 15.
PrecisionDataRPM won the judge award.
Hawk and Moven Enterprise won the special award presented by Zamma, NTT DATA who is leading this global contest.
2月27日にサンフランシスココンテストがデビルス キャニオンブリュワリーで開催され、ShoCardが優勝しました。東京で会いましょう。
また、 DataRPMが審査員特別賞を受賞しました。
他にも、 Precision Hawk と Moven Enterpriseが本コンテストのリーダーであるNTTデータの残間より、特別賞を受賞しました。

Date and time
February 27, 2017 14:00-18:00
Venue
Devil's Canyon Brewing Co.
935 Washington St., San Carlos, CA 94070
http://www.devilscanyon.com/
Judges

Andrew Backs

Chief Innovation Strategist
Pilot 44

Rakesh Sood

Managing Director
Sood Ventures

Arthur E. Stepanyan

Vice President, Global Strategic
Partnerships
Silicon Valley Innovation Center

Toshiya Otani

Co-Founder & Managing Director
TransLink Capital

Kotaro Zamma

Head of Section of Open Innovation and Business Incubation
NTT DATA Corp.

Keynote lecture
Innovation & Disruption in
Enterprise Software

Vibhor Rastogi

Investment Director
Intel Capital

Agenda
Prizes

The winner will receive:

●A chance to pitch at the Grand Finale in Tokyo with NTT DATA covering travel and 2 days accommodation expenses for two people.
●P44 Prize
One hour 1-on-1 with Andrew and Jon, the founders of Pilot44: Strategic brainstorming session to uncover corporate pilot opportunities. Tips and best practices for working with corporate innovation teams, designing pilots and ensuring successful outcomes.

Entry for the Pitch Day
https://www.eventbrite.com/e/ntt-data-pitch-contest-craft-beer-tasting-tickets-31331920618
Details of the pitch day is subject to change without notice.
Date

15:30-17:00, Dec 2, Time: TBD
Venue

NTT i3
1950 UNIVERSITY AVE
SUITE 600
EAST PALO ALTO, California
Entry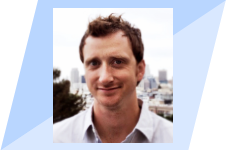 Andrew Backs

Chief Innovation Strategist
Pilot 44
Andrew is the founder of Pilot44, a company that helps large corporations understand emerging technologies and leverage them to drive startup powered innovation activities and solve critical business challenges.
Prior to founding Pilot44, Andrew led Procter & Gamble's open innovation effort in Silicon Valley.
He is an experienced corporate entrepreneur that spent 10 years at P&G and has marketing, retail, finance, M&A, and extensive business development experience.
Andrew has a unique talent for bridging an entrepreneurial approach with the complexities of large company operations, cutting through the noise to bring meaningful solutions to market.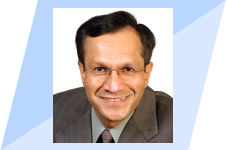 Rakesh Sood

Managing Director
Sood Ventures
Rakesh Sood is currently Managing Director of Sood Ventures, the firm he founded for his investment and advisory services practice. He also serves as Advisor to NTT DATA. Earlier, Rakesh served as Venture Advisor to NTT Docomo Ventures, and Docomo Capital directing the investment activity of $300m funds in mobile/wireless start-ups in N. America, while delivering significant business development and strategic benefits to NTT Docomo. The portfolio of over 30 companies accumulated over the past 11 years ranks in the top quartile of returns in the venture capital industry.
Recruited as a Partner for Reed Elsevier Ventures, Rakesh Sood previously established the Silicon Valley headquarters for the London-based media company's strategic venture operation in the US, generating stellar returns for the fund. Prior to joining Reed Elsevier Ventures, Rakesh was a General Partner at Sprout Group in Menlo Park. Prior to his career as a VC, Rakesh was a leading senior equity analyst at Goldman Sachs in New York, and prior to that at Hambrecht & Quist in San Francisco where he did pioneering work in wireless, Internet and software sectors.
In senior operating roles prior to becoming an analyst, Rakesh was worldwide director of marketing and business development at AT&T's Personal Communications Systems division, and previously held sales and marketing positions at Hewlett-Packard and Intel.
Throughout his career, Rakesh has engaged in several professional organizations, quoted extensively in business and technical publications, and an invited speaker at major industry conferences. Rakesh is a Charter member of the TiE global entrepreneurial organization, and a member of the Band of Angels in Silicon Valley.
Rakesh received a BSEE/CS (with Distinction) from the Indian Institute of Technology in New Delhi, India; an MSEE from the State University of New York, Stony Brook; and an MBA (Dean's List) in finance from the Wharton School.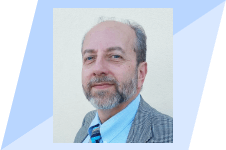 Arthur E. Stepanyan

Vice President, Global Strategic Partnerships
Silicon Valley Innovation Center
Over 35+ years of my professional career I was fortunate to meet with, and learn from, captains of industry and government leaders from all over the world. I am intimately familiar with such diverse fields as aerospace, automotive, metallurgy, oil and gas exploration and production, clean- and green tech, mechanical engineering, telecommunications, nuclear non-proliferation, as well as under-laying principles of business, finance and law. Above all, I'm always interested in new trends and disruptive technologies, and engaged with the people who develop them. All the accumulated experience gained from interacting with these thought leaders, compels me to share my knowledge with the younger generation of entrepreneurs and startup founders, here in Silicon Valley and globally.
I do it as a public speaker, consultant, mentor and advisor for startup teams and growing companies, concentrating my effort with the early-stage startups. My primary focus is on establishing and refining the company's core structure, operational procedures, business plans and growth strategy. I enjoy helping entrepreneurs and innovators, and never refuse if I'm asked for an advise.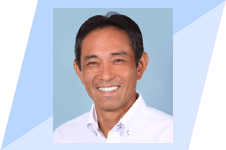 Toshiya Otani

Co-Founder & Managing Director
TransLink Capital
Toshi invests in cloud, mobile, infrastructure, and IoTcompanies with an enterprise focus. He also leads TransLink's activities supporting portfolio companies with their customers and partners, primarily in Japan.
Toshi is most excited to be working with founding teams that are aggressive yet humble at the same time. His active current investments include Eye-Fi, Guavus, Nexenta, Noom, Rescale, Solinea, and Workspot.
Noteworthy past investments include Appcelerator (ACQ: Axway), CliQr (ACQ: Cisco), CloudOn (ACQ: Dropbox), deCarta (ACQ: Uber), Ubooly (ACQ: Cartwheel Kids), and Wildfire (ACQ: Google).
Before co-founding TransLink, Toshi was President of Hikari Tsushin's VC operation, where he managed the U.S. investment team in Palo Alto. Toshi led HikariTsushin's investments in successful companies such as WebEx (ACQ: Cisco) and SiRF (SIRF). Prior to Hikari, Toshi was Senior Vice President of Everypath, where he led business development and served as General Manager for Japan. He grew Asian operations to a team of over 20 professionals, which generated over 60% of Everypath's worldwide business. Toshistarted his career at Mitsubishi Corporation, the world's largest trade and investment firm, where he spent 10 years in various operating roles.
Toshi holds an MBA from Stanford Business School and a B.S. in Mechanical Engineering from Keio University. On weekends, Toshi can be found on the field playing soccer with players half his age. He is also an aspiring golfer, accomplished skier, and loves to spend time outdoors.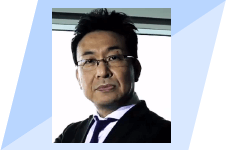 Kotaro Zamma

Head of Section of Open Innovation
and Business Incubation
NTT DATA Corp.
Having worked in NTT DATA for nearly three decades, Zamma knows the IT industry of Japan inside out, and firmly believes that open innovation will revitalize his company and the industry.
As the head of Open Innovation and Business Incubation, he directs biannual contests and monthly forums to find and introduce promising startups to business units and customers of NTT DATA, and runs programs that put the partner startups on the fast track to proof-of-concept and new business.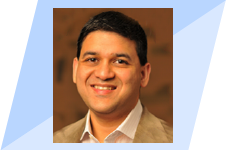 Vibhor Rastogi

Investment Director
Intel Capital
Vibhor Rastogi is an Investment Director at Intel Capital, the largest corporate venture capital fund in the world and recently rated #1 worldwide as measured by number of exits over the last decade. Vibhor invests in Cloud computing, Big Data/Machine learning, Enterprise Mobility, Internet of Things, Software-as-a-Service, Wearables, Digital Health and Commerce/Payments.
Vibhor has invested ~$100M during his investing career and as a board member helps management teams with their growth strategy, mergers and acquisitions, financial planning, recruiting of top management and business development activities.
Prior to his investing career, Vibhor was a top-ranked management consultant with Deloitte where he led teams on a number of high-profile, award winning engagements at 500 clients in industries including Healthcare, Financial Services, Telecom, Manufacturing and Consumer Business.
Vibhor has a MBA with High Honors from University of Chicago and an engineering degree from the Indian Institute of Technology at Kanpur where he won a Dean's award for academic excellence.