Archive
*Links and other information on this page are not updated.
The London Contest was held at Level39 Feb 7 and Everledger was selected as the winner.
Everleger was invited to the Grand Finale in Tokyo on March 15.
2月7日にロンドンコンテストがLeve39で開催され、Everledger社が優勝しました。東京で会いましょう。

Date and time
February 7, 2017 14:00-19:00
Venue
Level 39
One Canada Square, London E14 5AB, floor 24
http://www.level39.co/
Special session
Open Innovation Trend in Japan Business operation in Europe
by NTT DOCOMO

Nobuyuki Akimoto

General Manager, Smart-life Planning Department
NTT DOCOMO, INC.

Panel Information

Lawrence Wintermeyer

CEO
Innovate Finance

Antony Edwards

CTO
TestPlant Limited

Greg Sutch

CEO
Intralink Limited

Agenda
Prizes

The winner will receive:

●A chance to pitch at the Grand Finale in Tokyo with NTT DATA covering travel and 2 days accommodation expenses for two people.
●One Year Membership at Innovate Finance (GBP 1,000).
●Pitching opportunity at an event hosted by Innovate Finance.
Details of the pitch day is subject to change without notice.
Date

11/18/2016, 11/21/2016 Time : TBD
Venue

BASH, Brewery (Level 3, 79 Ayer Rajah Crescent)
Entry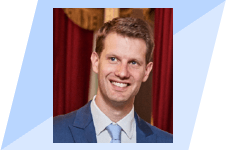 Antony Edwards

CTO
TestPlant Limited
Antony studied computer engineering at the University of South Wales, Australia. He worked as a developer in Sydney before joining IBM Research in New York.
Moving to London, Antony joined mobile operating system builder Symbian, moving from system architecture to eventually become a VP and member of the executive team.
More recently he held the position of CTO with a major US on-line entertainment company.
Australian born Antony lives in London with his Swiss wife and culturally confused daughters.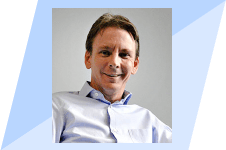 Greg Sutch

CEO
Intralink Limited
Greg worked in Japan for 12 years and China for three before returning to the UK in 2008. He joined Intralink in 1996 and, before that, worked for local government in Japan and in marketing for Japan Airlines.
He was instrumental in setting up and shaping the company's Japan and China operations in 1997 and 2003 and later in Korea and Taiwan.
As Intralink's General Manager in Japan and China, he managed market entry and business development initiatives for clients across a broad range of sectors, including electronics, telecoms, automotive, healthcare, chemicals, FMCG and retail.
As CEO, Greg is based at the company's head office in Oxford, England. He has a degree from the University of Sheffield and is a fluent Japanese speaker.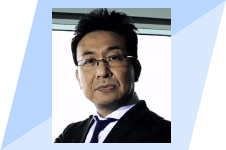 Kotaro Zamma

Head of Section of Open Innovation
and Business Incubation
NTT DATA Corp.
Having worked in NTT DATA for nearly three decades, Zamma knows the IT industry of Japan inside out, and firmly believes that open innovation will revitalize his company and the industry.
As the head of Open Innovation and Business Incubation, he directs biannual contests and monthly forums to find and introduce promising startups to business units and customers of NTT DATA, and runs programs that put the partner startups on the fast track to proof-of-concept and new business.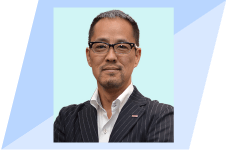 Nobuyuki Akimoto

General Manager, Smart-life Planning Department
NTT DOCOMO, INC.
1987 - 1999
Nippon Telegraph and Telecommunication Inc.

- Projects launched in Indonesia, Philippines, Vietnam, and Sri Lanka

2000 -
NTT DOCOMO Inc.

- DOCOMO Innovations COO, DOCOMO Capital CEO,

- DOCOMO Innovations, Chairman

- PacketVideo Corporation board of director

2013 – 2016
NTT DOCOMO Ventures, President
2014 – 2016
Japan Venture Capital Association(JVCA), Director

- Chairman of Open Innovation Committee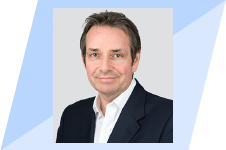 Lawrence Wintermeyer

CEO
Innovate Finance
Lawrence spent over 20 years as an advisor, executive, and board member to build, grow, optimise, re-structure and divest companies from start-ups to global brands.
As a Big Four advisor, he has worked with global brands across the financial services, TMT and energy sectors in Europe, Asia and North America.
In recent years he has focused on the small cap venture capital and private equity markets and has experience owning, running and advising alternative asset managers and technology start-ups.
Wintermeyer has been an early supporter of Innovate Finance and is working towards growing the organisation to ensure the UK is at the centre of global FinTech innovation.