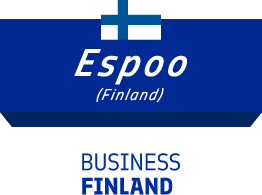 Winner of the Venue
SDGs Award
Judge Award
Zamma Award



Date and time
13th February, 2019
Venue
Dipoli
Otakaari 24, 02150 Espoo, Finland
https://www.aalto.fi/locations/dipoli
Judges

Jaana Tuomi

CEO, ecosystem orchestrator and brand builder
Espoo Marketing

Nicole Cham

Senior Business Growth Leader
Eviscom Oy

Toni Mattila

Program Director, Connected Intelligent Industries
Business Finland

Anne Pakari

Head of Innovation Collaboration Ecosystem Finland
Nokia

Kotaro Zamma

Head of Section of
Open Innovation and
Business Incubation
NTT DATA Corporation

Kaz Okada

Senior Expert
Open Innovation and Business Incubation
NTT DATA Corporation

Agenda
Apply to the Pitch Day
Please regster to the event via the link:
https://www.lyyti.fi/reg/NTT_DATA_Open_Innovation_Contest_9
Details of the pitch day is subject to change without notice.

IF you have any question about the Espoo contest, Please contact the following partner.

Business Finland

Ms. Hanna Hyttinen
Senior Program Coordinator
Mobile: +358 50 325 0610
Email:hanna.hyttinen@businessfinland.fi
Kotaro Zamma

Head of Section of Open Innovation
and Business Incubation
NTT DATA Corp.
Having worked in NTT DATA for nearly three decades, Zamma knows the IT industry of Japan inside out, and firmly believes that open innovation will revitalize his company and the industry.
As the head of Open Innovation and Business Incubation, he directs biannual contests and monthly forums to find and introduce promising startups to business units and customers of NTT DATA, and runs programs that put the partner startups on the fast track to proof-of-concept and new business.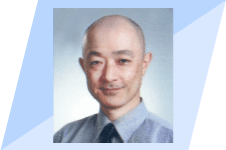 Kaz Okada

Senior Expert
Open Innovation and Business Incubation
NTT DATA Corporation
Kaz Okada is a Senior Expert in Open Innovation and Business Incubation section of NTT DATA Corporation, which is Japan's largest systems integrator, and he is responsible for globalizing NTT DATA's open innovation program.
His career started as a network engineer serving NASA and the Japanese space agency, but he has also worked as a software engineer at Microsoft in Seattle. He then moved to Washington, DC where he came across countless innovations both as a Manager of Research and Business Development and as a Visiting Fellow of CSIS, which is a top think tank in the United States.
His diverse and international experience makes him an ideal consultant for open innovation, and he is now leading the globalization of NTT DATA's open innovation program.
Mr. Okada earned his Master of Science from George Washington University School of Business in 2006.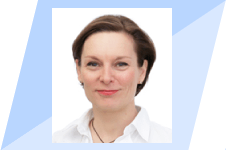 Jaana Tuomi

CEO, ecosystem orchestrator and brand builder
Espoo Marketing
Jaana Tuomi is the CEO of Espoo Marketing (owned by the City of Espoo), the city marketing company that promotes and orchestrates the Northern Europe's largest innovation hub Espoo Innovation Garden.
Jaana Tuomi is an ecosystem orchestrator specializing in growth and collaboration. She works with investors, startups, scaleups, corporates, academia and public entities in Finland and globally.
Over the years Ms Tuomi has held board member roles and numerous chair positions in many steering groups. She is also a professionally qualified mentor.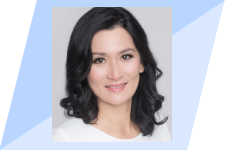 Nicole Cham

Senior Business Growth Leader
Eviscom Oy
Nicole is a business developer and marketer in emerging technologies and innovations, in B2B and B2C. She has been working with Finnish government agencies and SMEs to export new innovations internationally, with special focus to enter large corporations in Asia.
Currently, Nicole is working on bringing immersive technologies to Smart Cities, Smart Building, HealthTech and IoT customers to drive implementation and pilots. Nicole has been mentoring startups at Vertical, Hackathons and individually in sales strategies and business and marketing planning. She has coached startups for investor pitching and been invited to Tech Tour's event, Data for Health in Belgium, as expert jury to select and pick the winners based on their business potential, product and technology merit, competitive position, investment or partnering interest and team experience.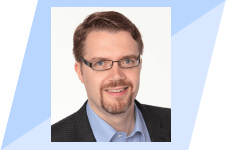 Toni Mattila

Program Director, Connected Intelligent Industries
Business Finland
Toni Mattila is heading the Connectivity and Intelligent Industries program at Business Finland.
Over the past five years, Toni has worked with investment promotion at Finpro / Invest in Finland, focusing on knowledge intensive business' (R&D and innovation), foreign venture capital investments and, most recently, digital infrastructures (datacenters and connectivity). Before joining Finpro in 2013, Toni led a research group focusing in collaborative academia-industry research and development work at Helsinki University of Technology (Aalto University) for 14 years.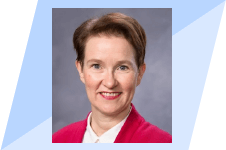 Anne Pakari

Head of Innovation Collaboration Ecosystem Finland
Nokia
Anne is Co-Founder and Community Manager of Open Ecosystem Network and works closely with Nokia's global innovation collaboration ecosystem. She's got over 20 years' experience of various procurement, strategic partnerships and alliances, as well as new business development roles, and she's passionate about large corporate relationship networks and communication in the digital era. She holds Master of Science in Economics and Business Administration, and has studied also Educational Sciences, as well as CIPS Master Practitioner Program. She's married, mother of three boys and loves Scouting, which is learning by doing together.